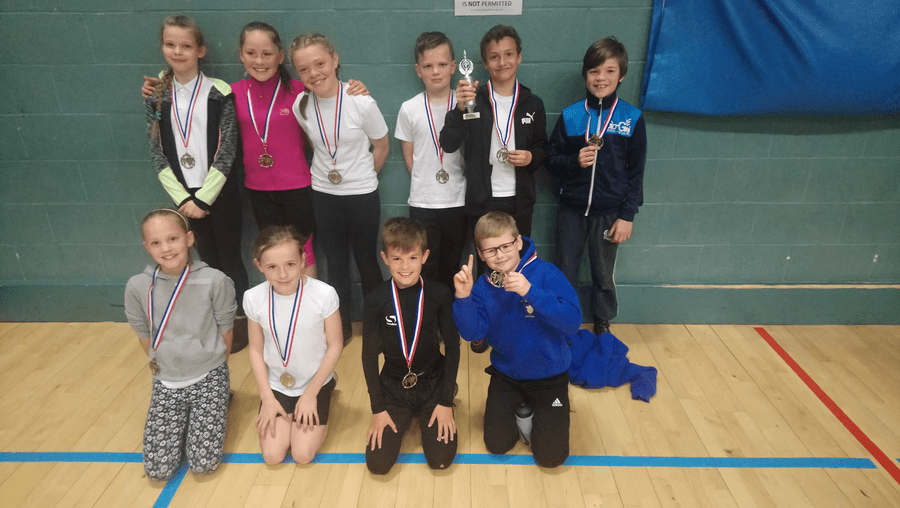 Sporting Achievements 2018
CROSS COUNTRY
Following a fantastic team performance with a record number of first place finishes, St Joseph's retained the trophy for the 2018 Rugeley Schools Cross Country Tournament being crowned champions for the second year in a row! St Joseph's pupils also secured the fastest boy's time with two of our pupils being joint winners of this accolade. Congratulations on another splendid team and individual performance!
RUGELEY SCHOOLS FOOTBALL
Making it through to the finals after an impressive performance in the preliminary rounds, our school football team fought valiantly but eventually succumbed to some extremely strong competition. An impressive 4-0 in the final match meant that the team finished on a high and showed excellent determination right to the end.
Sporting Achievements 2017
Throughout the school year, we take part in numerous sporting events where we compete against local primary schools in sports such as rounders, cricket, cross country, swimming and more. We also participate in a football and netball league throughout the year within the primary school Catholic cluster.
Take a look at some of the sporting achievements we have attained this year so far.
NETBALL
After a long season playing home and away against the schools listed below, St Joseph's netball team were victorious and finished in first place in a tight finish to the season. The team will lift the trophy in a final end of season tournament in July. A brilliant achievement, congratulations!
NETBALL LEAGUE TABLE

Name

Played

Won

Drawn

Lost

GF

GA

POINTS

St. Joseph's Rugeley

6

4

1

1

44

19

13

St. Mary's

6

4

0

2

37

24

12

St. Joseph's Hednesford

6

2

1

3

31

30

7

St. Thomas More

6

1

0

5

2

49

3

St. Jo's & Theresa

0

0

0

0

0

0

0
FOOTBALL
Our football team have been very impressive this year producing some excellent performances. Our young team with huge potential managed to finish second place in a league containing tough opposition. A remarkable achievement, well done all.
FOOTBALL LEAGUE TABLE

Name

Played

Won

Drawn

Lost

GF

GA

POINTS

St. Joseph's Hednesford

6

6

0

0

21

4

18

St. Joseph's Rugeley

6

2

1

3

11

9

7

St. Mary's

6

2

1

3

11

14

7

St. Thomas More

6

0

2

4

2

18

2

St. Jo's & Theresa

0

0

0

0

0

0

0
CRICKET
This summer term our cricket team took part in a Rugeley schools tournament at Rugeley Cricket Club where they finished second, narrowly missing out on a first place position by only one run! Well done to all involved.
ROUNDERS
The St Joseph's rounders team have brought success this summer term finishing in second place in a Catholic primary school tournament held at Cardinal Griffin. A great achievement, well done!
CROSS COUNTRY
Our Cross Country team also brought glory back to St Joseph's after taking part in the 2017 Rugeley Schools Cross Country Tournament where they were crowned champions! Congratulations!