Please make sure you are supervising your child whilst they are using tablets, youtube and apps. Children at this age are vulnerable online and must not be using phones, tablets or other devices independently, especially in rooms alone. Please make sure you regularly check your child's apps.
It is so important we work together to keep your child safe online.

*Please send your photo activities altogether at 2.00-2.30. Do not send throughout the day, thank you.
Register at 9.00, via dojo message so I know you are up and ready to start our day.

Lesson 1 - Phonics
Click here for today's lesson.
Phase 3
I would like children to write the following sounds on to little pieces of paper...
ck, ff, ss, ll, zz, ch, sh, th, ng, qu
These are all the consonant digraph sounds we have learnt so far. 10 Already!
I would like adults to hide these sounds around the room / house/ garden. Children should race to find the sounds and tell you the sound with the action as they find each one. There will be ten to find.
Ready, set... GO!

Also, have a go at practising your blending using this fun game… Select Phase 3 and the sound sh https://www.phonicsplay.co.uk/resources/phase/2/buried-treasure

Lesson 2- Literacy
Click here for today's Literacy activity introduction.
Today's traditional tale is... Goldilocks and the Three Bears! Spend some time talking about this story to remember what happens in it before today's activity.
Activity – To make a card for the 3 bears from Goldilocks.
Today I would like you to make a card for baby bear. We are going to pretend that we are Goldilocks and make a card to say sorry to baby bear for eating their porridge, breaking their chair and falling to sleep in their bed. Children should have a go at writing this independently. They should plan a simple sentence to explain why they are sorry.
Key Questions – Why should Goldilocks say sorry to the baby bear? How do you think they felt when they saw their porridge had been eaten?
Key Vocabulary – finger spaces, capital letters, full stops.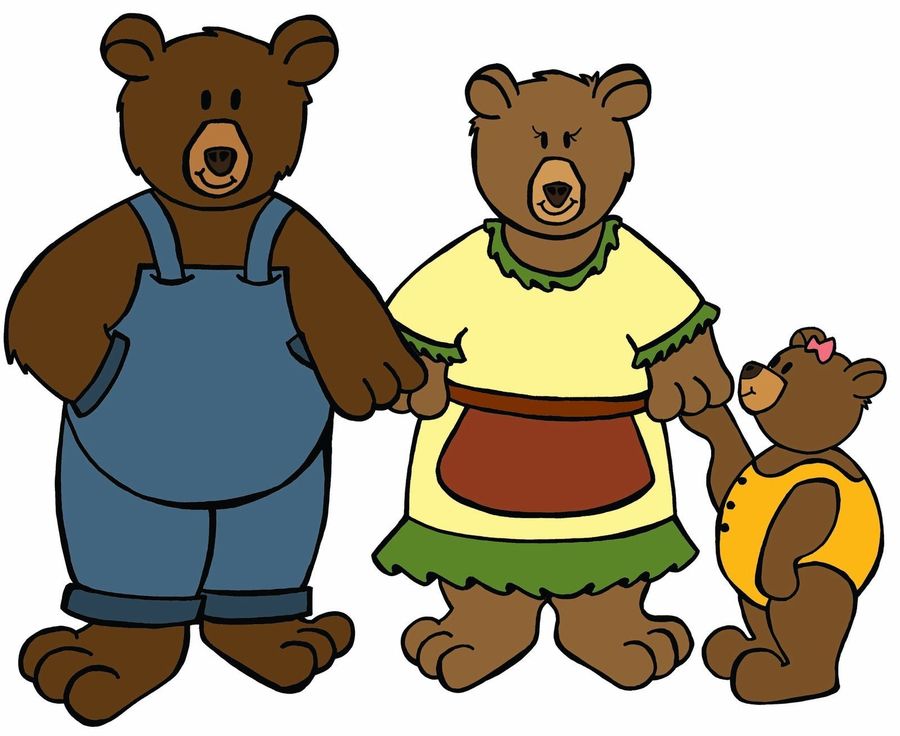 Lesson 3- Mathematics
Click here for today's Maths teaching and introduction.
Starter- Can you count out 4 blocks? Now get one more block, how many do you have altogether? Now can you count out 8 blocks? Then get one more block, how many do you have now? If you do not have blocks, then you can use any other objects you have at home.
Main activity - To sequence using time vocabulary.
Have a look, below, at the pictures from the story 'Goldilocks and the Three Bears'. I would like you to discuss the order of these pictures. You could put them into order by pointing to them and using language like first, next, then, after that. And you can also discuss the order they are in currently. Did Goldilocks break the chair before or after she got into bed ?
Key Questions – What happened first? What comes next? What happened at the end of the story?
Key Vocabulary – First, next, then, after that, finally.

Good Afternoon Class A, register at 1.00, via dojo message so I know you are settled and ready to start the afternoon.
Lesson 4 - Reading
Activity – Read outdoors!
Download a book from the oxford reading owl elibrary. Find three bears to read your story too. Make sure you are snug and cosy!
https://home.oxfordowl.co.uk/reading/free-ebooks/
Let me know which book you choose.
Once we have watched your reading video will will give you your green reading stamp for today.

Lesson 5 - Afternoon Activity
Expressive Arts and Design / Communication and Language/ Personal, Social and Emotional Development.
Activity – To role play a part of the Three Bears story.
Children should make a bear mask first. They can do this using paper, a cereal box, car, paper plate, whatever you have!
Children should choose which bear they would like to be Mummy, Daddy or Baby. Then tell the story and encourage the children to join in with their characters parts "Who has been eating my porridge?" "Who has been sitting on my chair?" "Who has been sleeping in my bed?" They could use different voices for their characters! Have fun with it! Send me a photo of your little bear!