IMPORTANT REMINDER FOR PARENTS: Whilst not in school, your child will most likely be spending more time on the internet. Some of the links I post on here are to other websites (mostly BBC Bitesize and YouTube). Please ensure that your child is supervised, particularly when using YouTube. Thank you.
REMINDER FOR CHILDREN: Make sure you always use the internet safely and responsibly. If you come across anything inappropriate, or anything that worries you, close the program immediately and let your parents know. Stay safe.
St. Joseph and St. Francis: Pray for us.
Wednesdays are for...
WORKOUTS!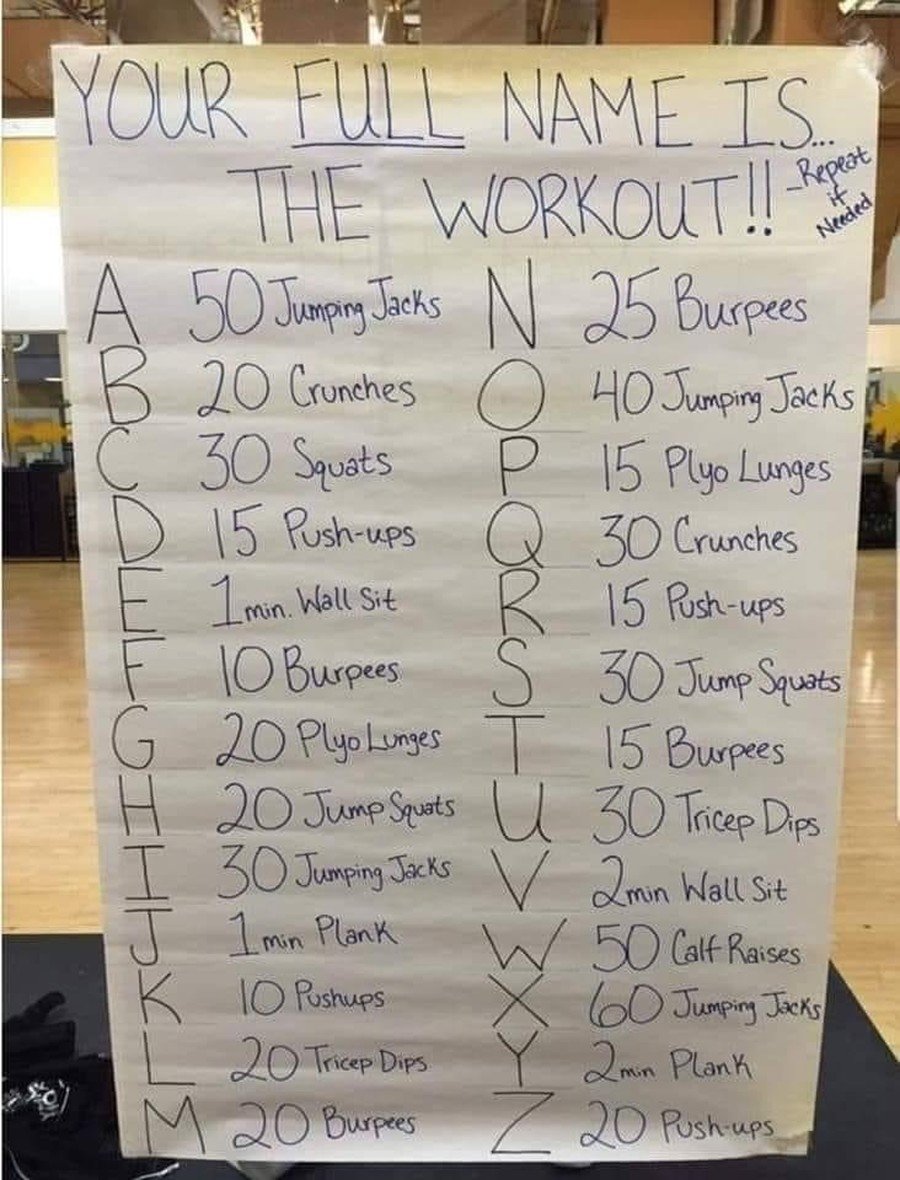 Task
You should hopefully recognise this workout from earlier on in lockdown. Today I'm upping the challenge! I would like you to try and complete the workout spelling out the words FABULOUS FLAMINGOS! Having done this workout myself using my name, I know how challenging it is, so I would suggest you complete this over the course of the day, making sure you have lots of breaks. If it's too challenging for you, then you could just try to complete one word.
F - 10 BURPEES
A - 50 JUMPING JACKS
B - 20 CRUNCHES
U - 30 TRICEP DIPS
L - 20 TRICEP DIPS
O - 40 JUMPING JACKS
U - 30 TRICEP DIPS
S - 30 JUMP SQUATS
F - 10 BURPEES
L - 20 TRICEP DIPS
A - 50 JUMPING JACKS
M - 20 BURPEES
I - 30 JUMPING JACKS
N - 25 BURPEES
G - 20 PLYO LUNGES
O - 40 JUMPING JACKS
S - 30 JUMP SQUATS
Alternatively, you could jog or walk a mile with a family member, play a game of football, practise your netball skills, or design an obstacle course in your garden. Today is all about being ACTIVE!