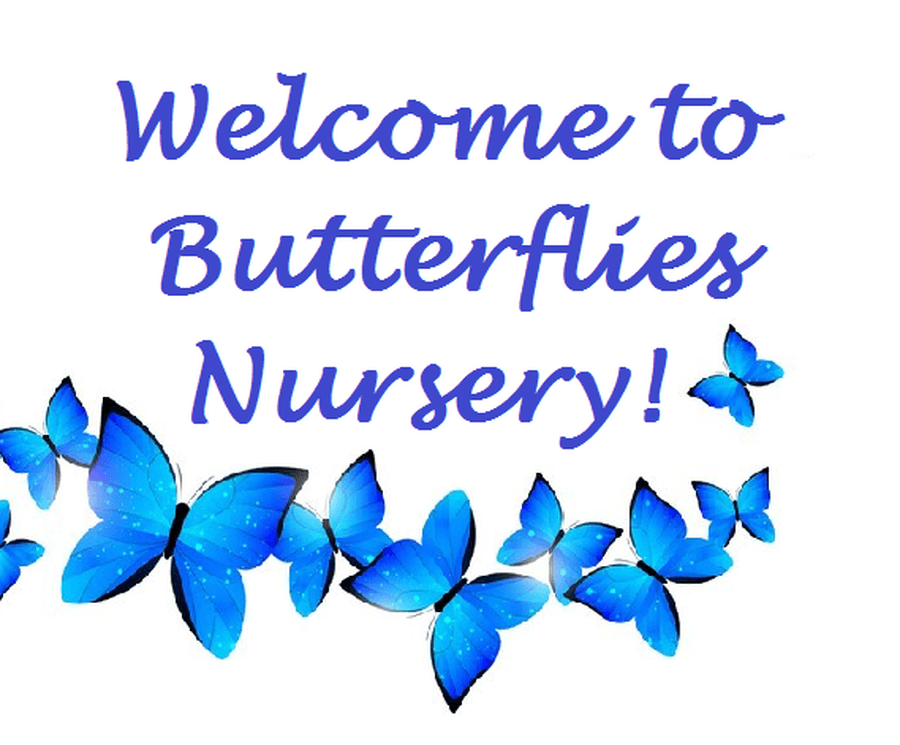 Welcome Butterflies!
My name is Mrs Waters and I will be helping you learn and grow this year with the support of Mrs Barnes and Mrs Ryan.
What will we be doing this half term?
We are very excited to welcome our Butterflies into Nursery. This term we will be busy playing and having so much fun! We will support and nurture the children as they settle into our learning environment. We will be establishing our daily routines which will include time for singing, story, phonics, outdoor adventures and much more.
Once our children are feeling happy and settled into nursery we will carry out our Baseline Assessment which is done through playing with and observing children. This will inform us of your child's stage of development and form the start of your child's nursery learning journey. We will then develop next steps to learning and scaffold development though play. We are going to be very busy playing and having fun!
Click on the blue butterfly below to see our outdoor area.
Click the butterfly below to watch a tour of inside our classroom.