School Dinners
At St. Joseph's we work hard to offer all children in our school a healthy meal. Our menu offers children a different meal every day on a 3 week rolling program. The meals are tailored to meet the needs of our children and are all developed by food experts at Chartwells to ensure they receive a well balanced diet.
Please take a look at the menus below: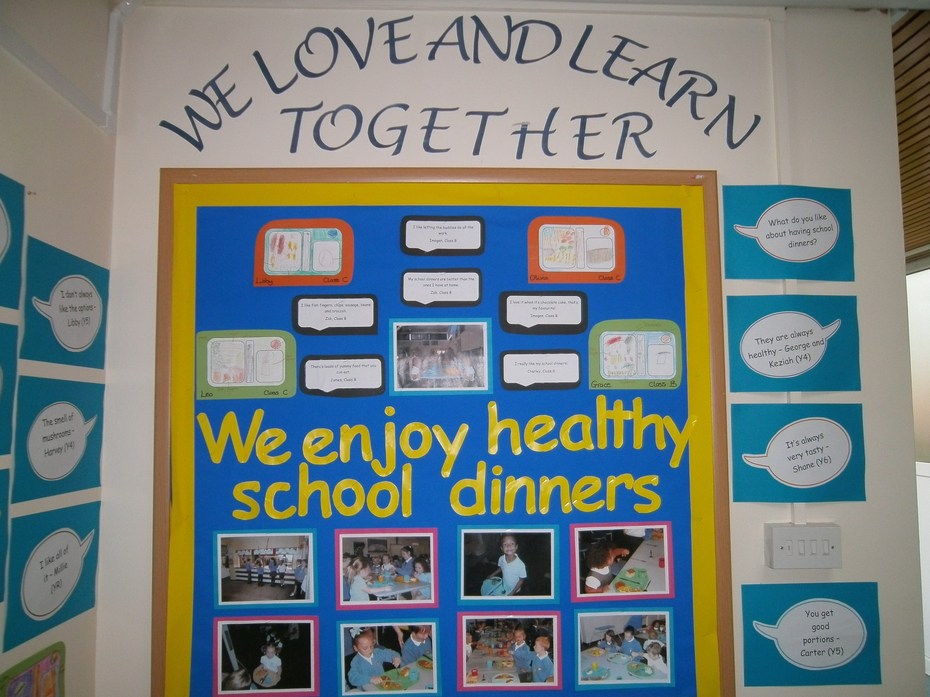 If you choose to send your child in with a packed lunch this website is a great help when selecting healthy options please take a look:
https://www.nhs.uk/change4life/recipes/healthier-lunchboxes#lunchbox-recipes
Please read if your child brings a packed lunch:
New ideas!
Following our recent parental questionnaire, we invited our school caters in to explore the possibility of other food options and share lunchtime meal ideas with parents. Thank you to those parents in Key Stage 1 and 2 who sampled the food and feedback their thoughts to us. We're now digesting your feedback/suggestions and will continue to develop tasty food ideas for school lunches.