Friday
Daily Prayer:
Father of all,
We ask you to bless our school family.
Help us to do our best and to be kind and cheerful,
As we love and learn together.
Amen
Friday 3rd April
Maths Activity:
LO: To use co-ordinates and translate a shape
Remember;
Across the hall then up the stairs
Translate means slide.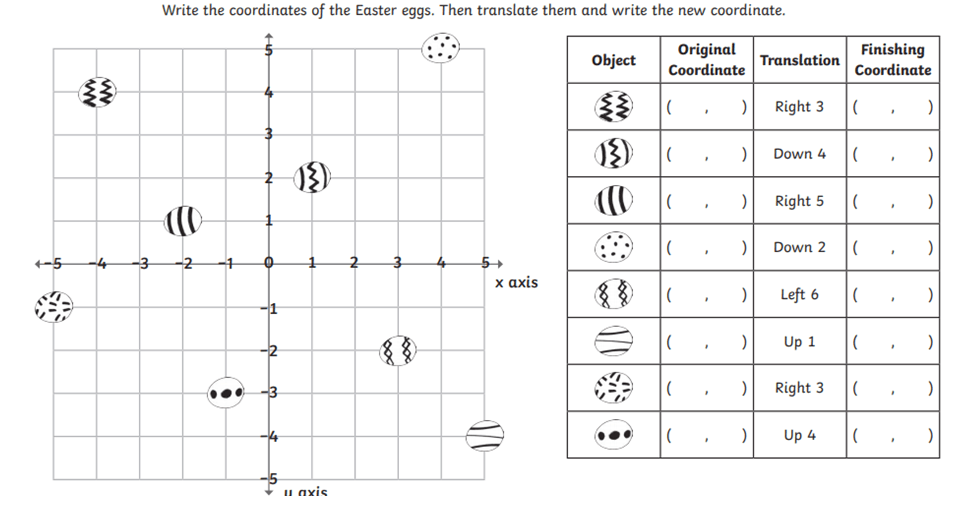 Morning English Activity:
LO: To write a letter.
Your task today is to write a letter to our class which you would be able to read to us when we finally return telling us about how you are coping at home.
Try to include information about your day, your feelings about the lock down and what you are looking forward to doing when we finally return to school.
Dear class E,
It has been 2 weeks since our last day at school and what a crazy time it has been. Everyday I.......
Afternoon Activity:
Today's activity is a little odd.
I want you to create a Greek temple ready for a change in our Class topic.
Although we are not in school, I would like to try to stick to our plan of learning about the ancient Greeks after Easter. Over the two weeks off you might want to research some Greek facts.